Volunteer: ShatterProof 5K Walk/Run (LA)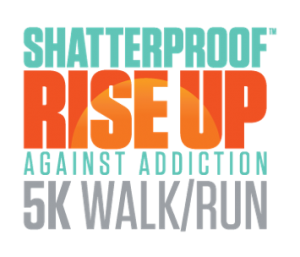 ShatterProof 5K Walk/Run
Walk or Run 5 kilometers, OR volunteer to help at the event, to bring the disease of addiction into the light! Let's unite in solidarity with other walkers and runners and support those who have lost a loved one to addiction and celebrate those who are living in recovery today. All funds raised will support Shatterproof's mission to end the devastation addiction causes family. Learn more at shatterproof5k.org/losangeles.
Saturday, November 9, 2019
Participants – race starts 8:30 am
Volunteers – 6:30am (roughly 2hrs before the race)
EVERYONE IS WELCOME – FRIENDS, FAMILY, CHILDREN!!
Come to participate in the run/walk OR volunteer at the event.
 Grand Park: 145 North Broadway, Los Angeles, CA 90012
Parking at Lot 10 on N. Broadway for $10/day
OR take the metro to Civic Center/Grand Park Station
SIGN UP for the 5k run/walk or volunteer at shatterproof5k.org/losangeles:
TO RUN/WALK: join the CSC team led by CSA Board member Sunday Boling – hit the "Register" button and when prompted, search for team name "Casting Society Cares."
(NOTE: There is no fee to walk; the fee to run is $30 until 10/30, then it goes up)
TO VOLUNTEER: hit the "Volunteer" button and follow the prompts.
We encourage everyone to donate and/or do some fundraising to make the event more meaningful and worthwhile!
Please let us know you have signed up by registering below!